Smoke alarms are a necessity in a home and save up to 890 lives a year and reduce the risk of dying by fire up to 50% a year according to the New York State Department of Health. Additionally, the National Fire Protection Association recommends that there be a smoke alarm in each room that people sleep in, outside the room of each sleeping area, as well as every level on a home, finished attics and basements. This may seem like a lot, but saving lives is important. What happens if your smoke alarm is flashing red? If it flashes every 40-60 seconds, this means that it is functioning properly. However, some models it may be that it is not working. It is important to look at the manual for the ones you have in your home.
Let's take a look at the other indicators so you know what to do to get it back to flashing red again (or whatever color is good for your make and model). We will also look at Carbon Monoxide detectors.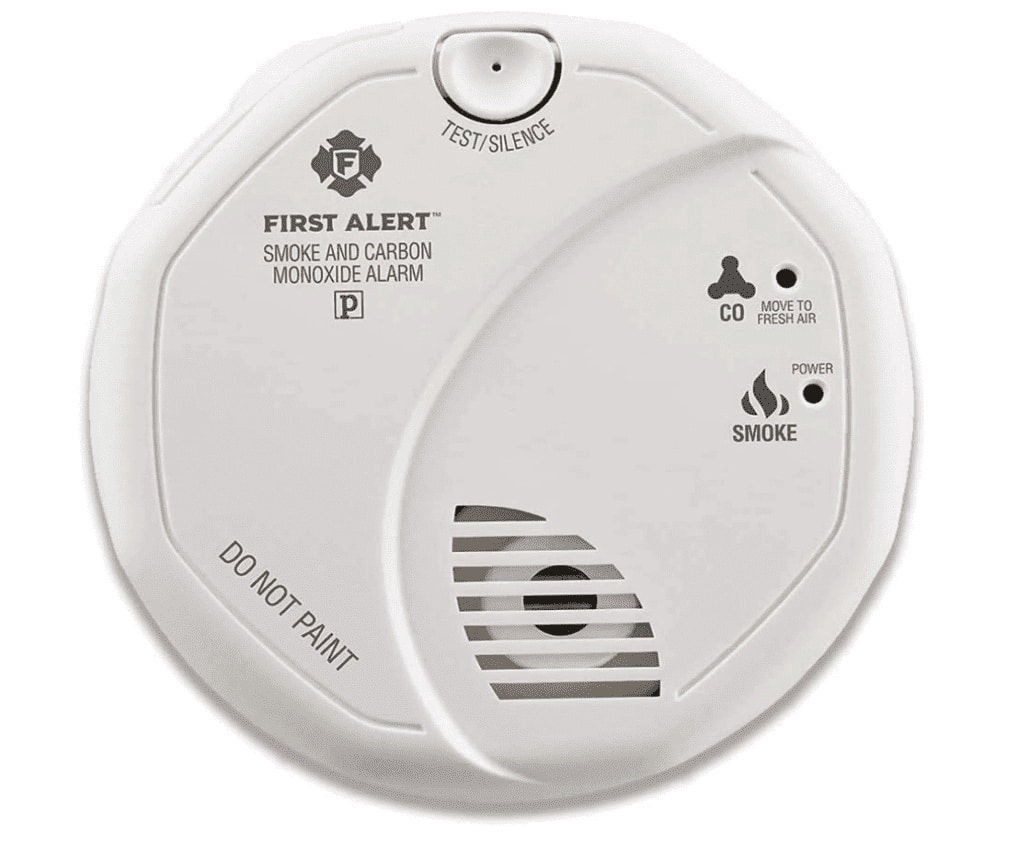 Smoke Alarms Do More Than Detect Smoke
The smoke detectors that will work best in your home are ones that detect carbon monoxide and natural gas, as well as fire and smoke. This is because these are harmful to the residents of your home and need to be known when they are in the air. Here is information about the combination detector above.
However, you need to know what the different indicators (and unfortunately, the sounds) mean and stay on top of making sure the detectors are in working condition.
Flashing Red is Good on Many Models
Often when we see red lights on things like our car, or a red pen used by a teacher, we think the red is bad. However, on most smoke detectors, it is a good sign. Red flashing on some smoke alarms signals that all is well and it is working. Take a look around your home at the smoke detectors. What color do you see on the detector? If it is flashing red, check this box on your maintenance list that it is working properly and is ready to save your life if needed. Be sure to research your individual model or look at the manufacturer's documents to tell for certain.
Chirping Every Minute
When the smoke detector is chirping every minute, this is a clear indicator that the battery levels are low and will need to be replaced. The cycle of chirping will occur every minute for the first hour of low battery operation. After the hour has concluded and the battery is still not changed, the smoke detector will then announce a low battery function.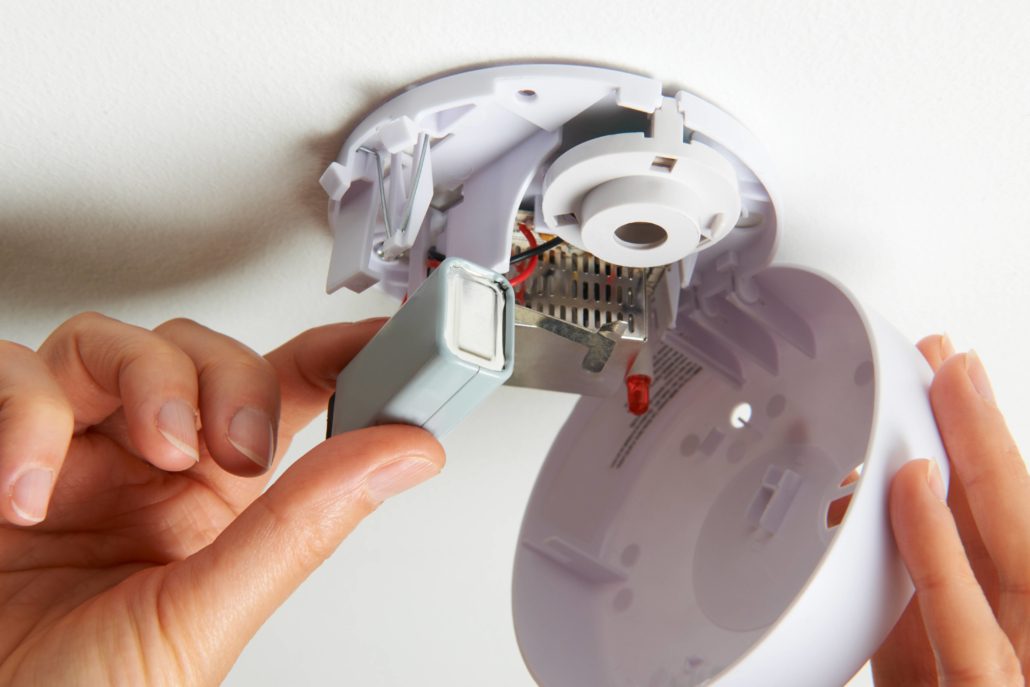 When to Change Battery
First, you will need to determine the type of smoke detector that is present in your home. Once you have established the type, you can determine what battery operates your smoke detector. Most smoke detectors operate off a 9-volt battery. It is highly recommended that the batteries are changed once a year. Regardless of having no malfunctions during the year, it is best to change all of the 9-volt batteries in your system.
Continuous Green Color
When you check your smoke detectors to ensure they are working properly, and you see a continuous green light, this indicates that the unit is functioning off of the AC power unit. This isn't a bad thing at all. Check the brand and model number on the back of the unit and look up the manual on line. This will allow you to find out what each color means.
Why You Need to Disconnect AC Before Changing the Battery
The importance of disconnecting the AC power revolves around electrician wiring. You should never assume that the wiring in your smoke detector system has been done perfectly. To avoid a potential shock situation when changing the battery, you simply disconnect the AC power.

Green Light Is Out
While you are checking your smoke detectors and you notice that your green light is out, you should check your circuit breaker to see if it has tripped. Having a green light out indicates an interruption in the power source. This could be due to the circuit breaker or the wiring of AC power.
How to Reset the Smoke Alarm
In order to reset the smoke alarm, you should first locate the actual issue within the device. It could be something as simple as changing the battery.
Check the area near the alarm that has gone off. Determine that the area is safe and the alarm was triggered by a malfunction, rather than a burnt food item or actual fire in the area of the alarm.
Next, locate the test button on the device and push it. This will give you a clear determination based on the color and sounds of the alarm. This is when you will determine if the batteries need replacement.
Lastly, to reset the hardwired smoke alarm you will use the test button just like you would on a battery operated alarm.
Some Smoke Alarms Have Colors That Mean Something Else
Typically, a smoke alarm has a red and green light to allow you to understand the system is working properly. However, there are other models that will integrate a third light indicator to separate when a malfunction, power source, and a simple battery replacement might be needed.
It is important to do the following:
Check the manual
Research the model online
Decipher what each color might mean for that model: Red, Green, and even Yellow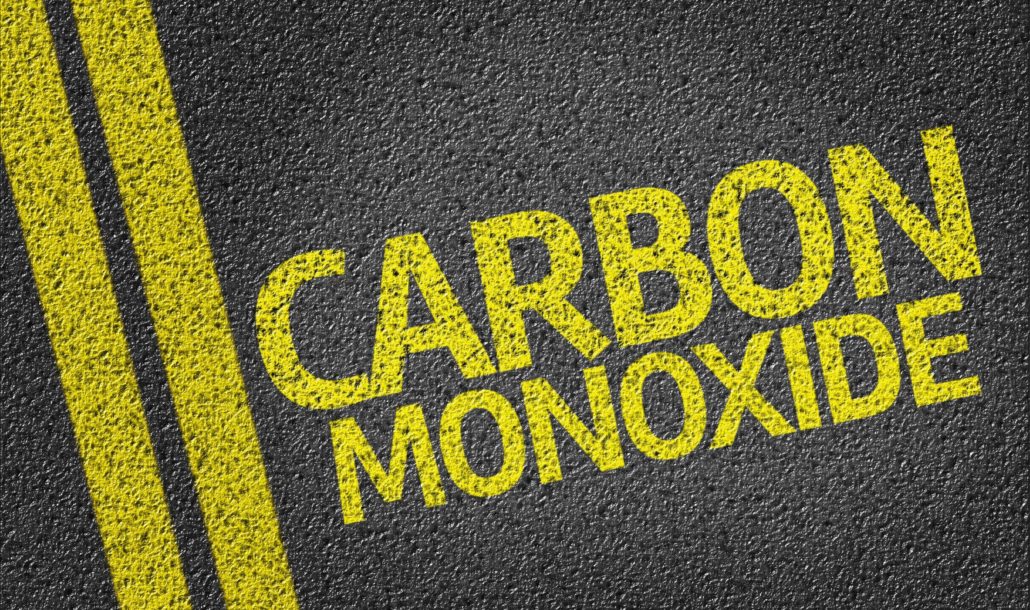 Carbon Monoxide Detector
Having a working carbon monoxide detector in your home is very important and could save a life. Installing a carbon monoxide detector inside every bedroom and outside every sleeping area is a recommendation. Carbon monoxide can be present in the home in various ways and it is odorless and tasteless so you can't see it.
Lastly, the carbon monoxide detector has a sticker that says "Move to Fresh Air" to remind you that once the alarm sounds at the very moment the CO levels become unsafe and you must get outside to fresh air. There are also combination smoke and carbon monoxide detectors which are your best choice for keeping the family safe.
Potential Contributors of Carbon Monoxide
Range, oven, stove, water heater, furnace, a running car in the garage, space heaters, portable generators, charcoal grill, and clothes dryers are all potential contributors of carbon monoxide in your home. Having carbon monoxide detectors in the home will allow you to know when the levels are unsafe and you must seek fresh air.
In the wintertime, many people run their furnaces. Keep an eye out for the following:
1.Yellow or flickering flame – this is usually a blue color so this is a sign that the unit may be burning carbon monoxide
2. Moisture around windows or walls – this is an indicator of a leaking furnace
3. Streaks of soot- black, brown or yellow soot stains may be indicating that carbon monoxide is leaking
4. Rust on the vent pipe – water and moisture may have leaked out, thus indicating a leak in the furnace
Any of these signs above may indicate that carbon monoxide is leaking from the furnace.
IF YOU SUSPECT THERE IS A CARBON MONOXIDE LEAK
Get your family and pets out of the home as quickly as possible
Call the HVAC company and gas company
See a doctor to have the family's health assessed. Carbon monoxide poisoning is treatable, but only if caught early.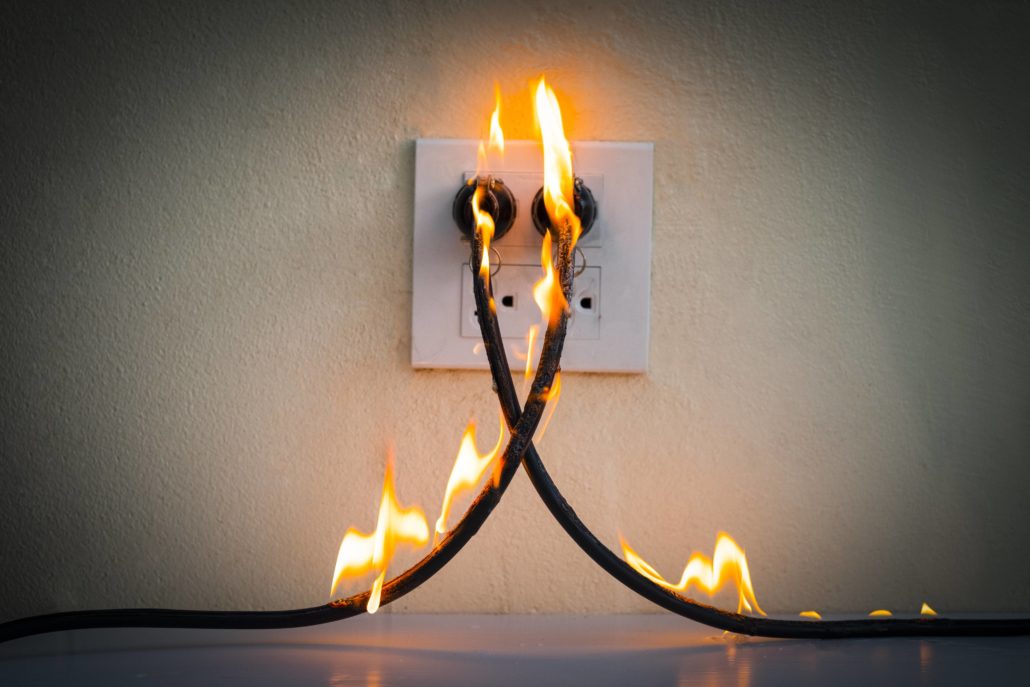 Maintenance in the Home
There are a few things you can do to avoid fires in the home that will lead to the smoke alarm sounding.
Check the electrical outlets – you want to make sure they are not overloaded. If a fire starts, turn off the power to the electrical current and get the family out of the home right away. If you have time, throw baking soda on top of the fire to help put it out. Call 911 from outside of the building in a safe place.
Power surge – some power surges are external and happen because of mother nature or an animal. Others are internal and can be controlled. It is best to unplug any appliances you are not using in order to cut off the power going through the home. A power surge can start a fire in the home and you want to make sure you are taking precautions. Lastly, this is even more of a reason to make sure your smoke detectors are working.
HVAC unit – pay attention to any sounds or smells coming from the HVAC unit. This may signal that you have a bad blower motor. The problem is, if it overheats, it can cause a fire. Listen carefully to the unit inside and outside the home. If you have concerns, call a professional and schedule maintenance once a year.
Replace smoke detectors every 10 years – Most smoke detector manufacturers recommend you replace your smoke detectors every 10 years.
When to Call a Professional
When installing a carbon monoxide detector or a smoke detector it is highly recommended to consult a professional. You will need a licensed electrician to connect the proper wiring for your devices. In addition, you may want to interconnect the units and this will require the expertise of a licensed professional. Also contact a professional if you are having any issues with either type of detector and hopefully they can be of help.
Conclusion
Smoke detectors and/or carbon monoxide detectors save lives. These two alarm systems are built to warn you when there are fires or unhealthy conditions in the air. You must listen to the alarms that are communicating to you. Ignoring a faulty unit could cost lives in a home or place of business.
Checking your system once a month to ensure proper working conditions, as well as changing the batteries once every year is imperative to your safety. Also make sure you read the manual for the detectors that you have so you know what each color means. Home Inspection Geeks will check your electrical usage in the home and smoke detectors when conducting a home inspection.