How To Remove Mold From Attic Plywood
Inspecting for mold can be a tricky task. Getting into an attic space can be easy for some and difficult for others. Knowing what to look for when searching for mold in the attic is important. It is always best to call on professionals to assist you with this task. Keeping your family safe and healthy is the most important part. Mold removal is not something that every homeowner can do. Better yet, not every homeowner knows how to remove mold. How to remove mold from attic plywood? There is a process of mixing a chemical solution, spraying, and then scrubbing the unsightly mold.
Let's take a look below at the process for cleaning mold off of attic plywood.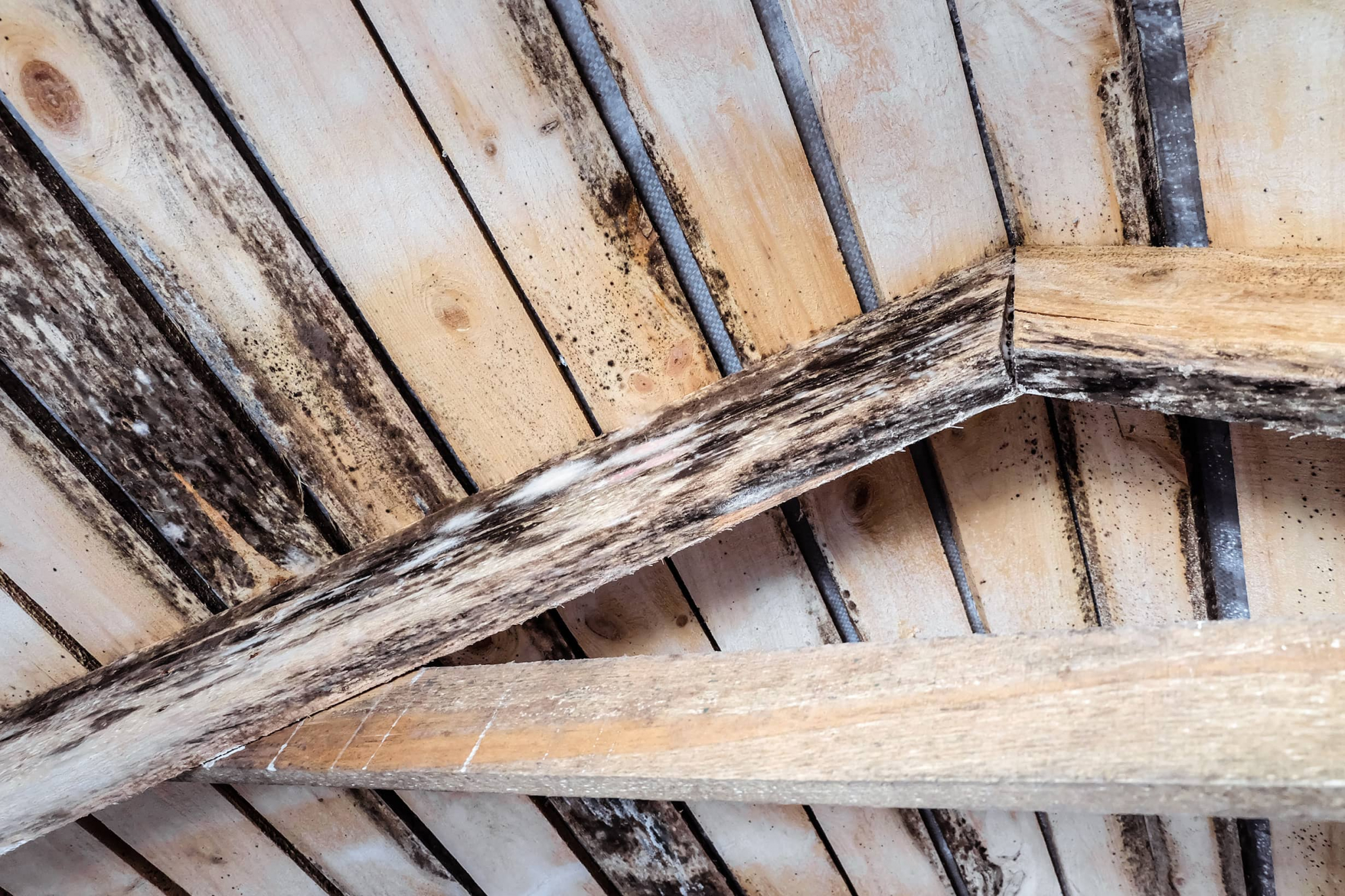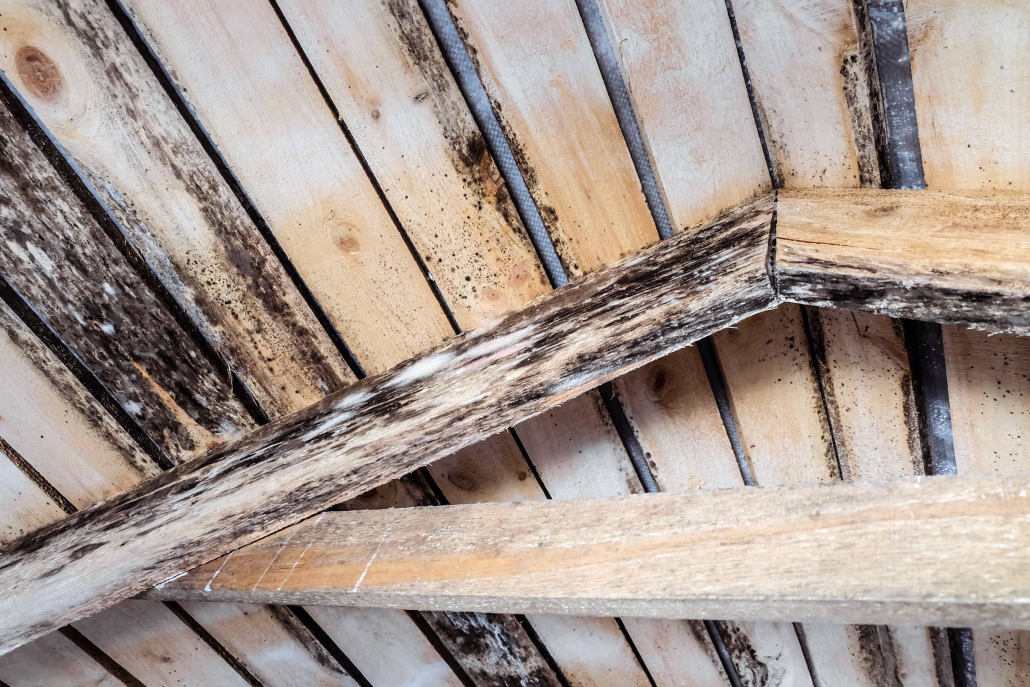 What Is Mold
Mold is a type of fungi that contains spores. These spores find areas of high moisture content and show themselves in various colors of black, brown, white, orange, green, or purple. Most molds are harmless, however, it can be rather unhealthy to breathe them in. So, their removal is vital to your health and safety.
What Is Needed
In order to remove mold from your attic plywood, you need the following tools and items to be successful. Let's take a look.
Box fan-this ventilates the attic space.
KN95 mask-this is the best face mask to wear so that you do not inhale mold spores while cleaning.
Old Clothes-you are going to throw out whatever clothing you wear while cleaning the mold spores.
HEPA filter wet/dry vacuum-you need this in order to safely vacuum up the loose mold spores as you clean the area.
RMR Mold/Stain remover-specialized chemical that cuts into the mold and safely removes it from the wood surface.
Protective plastic gloves-allow you to handle the scrub brush and keep your skin safe.
Scrub brush-needed to loosen the mold spores so that you can vacuum them off the surface of the wood.
Spray bottle-used to spray the specialized mold remover onto the mold.
How To Prevent Mold Growth
The easiest way to ensure that mold does not grow in your attic space is by making sure that moisture is not present in the attic. Inspect the following areas to ensure that nothing leaks in or allows moisture in.
Roof leaks-inspect your roof to ensure there are no leaks that cause dampness and moisture buildup.
Raised shingles-make sure that the shingles are secured keeping water from getting trapped and creating an increase in moisture.
Ventilation-proper ventilation in the attic allows air to flow evenly throughout and all moisture causing hot air to escape.
Air gaps-check to ensure that the attic is sealed and not allowing energy from the home to flow into it. Also, this can create a hotbed of damp heat and a breeding ground for mold.
Checking these areas and making sure that the attic is sealed as tight as it is supposed to be, can keep you from ever having a mold growth issue.
How Much Does It Cost
The cost to remove mold from the attic plywood will be expensive. The area of the attic and the space of the attic determine how much you will pay. Additionally, the national average cost ranges from $1,000 to $5,000 depending on those factors.
Other Recommended Maintenance
While you are up in the attic and looking into the removal of mold on your drywall, you are likely to need to remove mold from your trusses. Understanding how to accomplish this is key to keeping your home healthy and safe. Learning how to remove mold from your trusses is a topic that you will want to learn about.
Considering that you are up in the attic looking at mold removal, you might want to research how the mold has shown up. Parts of the roof might be damaged or exposed to the elements allowing moisture buildup, which in turn, can promote mold growth. Also, check the roof and all of its working parts for your answers. You might find that installing a roof scupper is something that you need to do. Roof scuppers can help the flow of water off your roof and ensure that pooling doesn't occur.
Chances are that if you are searching for ways to clean mold out of your attic, you should also look into ways to clean mold out of your basement. Moisture levels in the home can cause mold growth in both the attic and the basement, so while you are working to clean the mold off of your attic plywood, this would be a great time to see if the mold has reached your basement.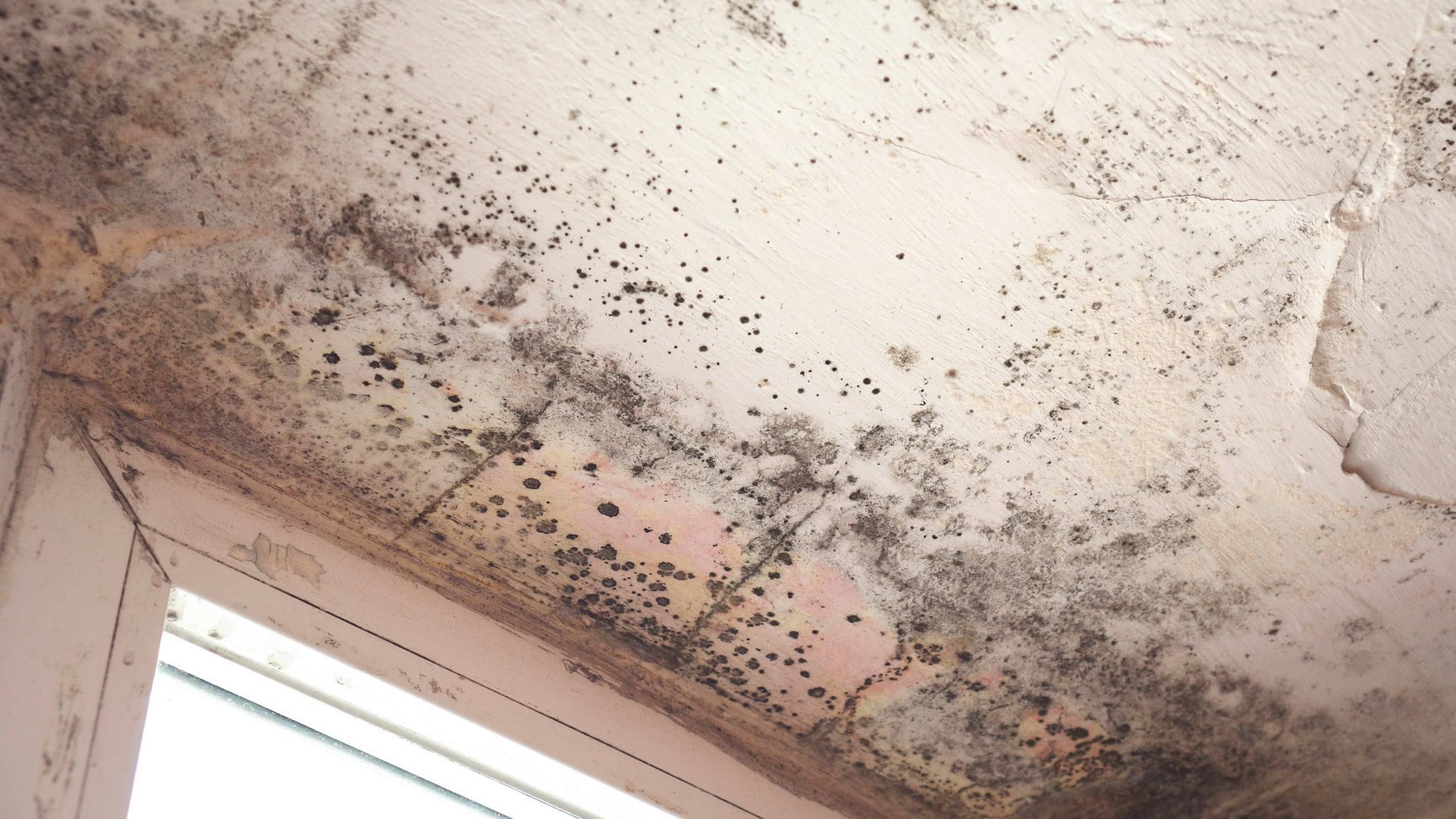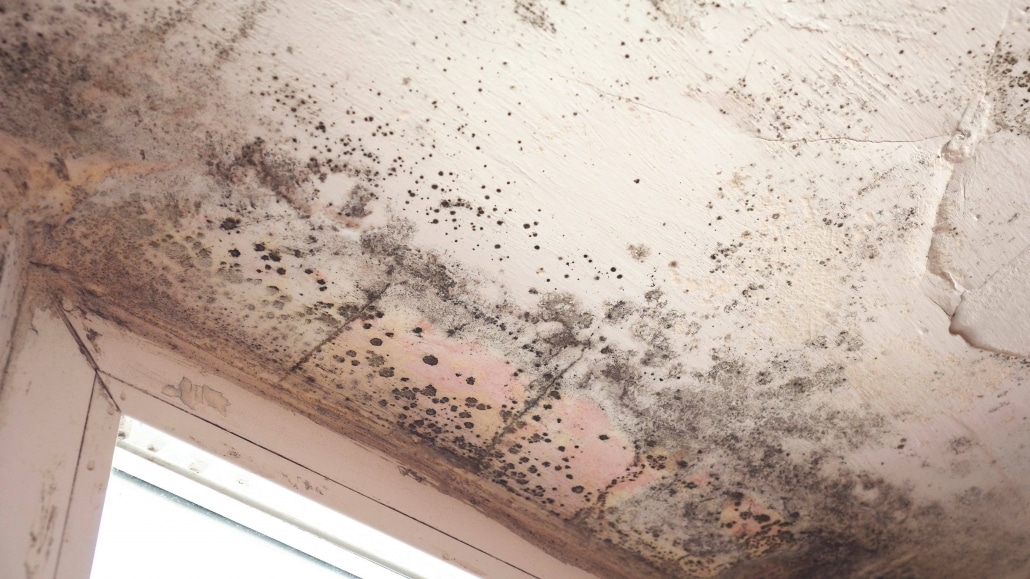 When Do I Call A Professional
Calling on a professional is necessary when dealing with any type of mold. You want to ensure that all mold is removed properly and the area where the mold has taken over is cleaned and disinfected. Protecting your family and the investment of your home is the biggest priority here. If you are planning to convert your attic into an additional living space or even a space of storage, it is always best to call on an inspection team to ensure that the space is free of any possible mold.
Conclusion
Inspecting your attic can be a simple project. Most attics are readily built with plenty of crawl space and even the opportunity to convert it into a room. Before upgrading your living space, you should call for a home inspection to make sure that the attic is free of mold. Getting the home inspection saves you time and money as you invest in home upgrades. Give Home Inspection Geeks a call. Home Inspection Geeks can take a look at your moldy attic needs when we come out for a home inspection Cook, Lake, and DuPage Counties, IL.