Imagine walking around in a city with huge buildings that have flat roofs. You will see these decorative downspouts or even side spouts on the buildings. They can be very decorative and fit the style of the architecture of the building. Let's assume that you never asked yourself, what is that thing connected to the gutter system?
We can also assume that no one ever told you, that it was a roof scupper, which made you question, what is a roof scupper? A roof scupper is a drainage system for flat roofs that allows water to move through a gutter system. It is best to consult a licensed roofing professional when conducting roofing work. If you take a look at the image below you will see one of many examples of a roof scupper.
Let's learn more about what a roof scupper is and its purpose.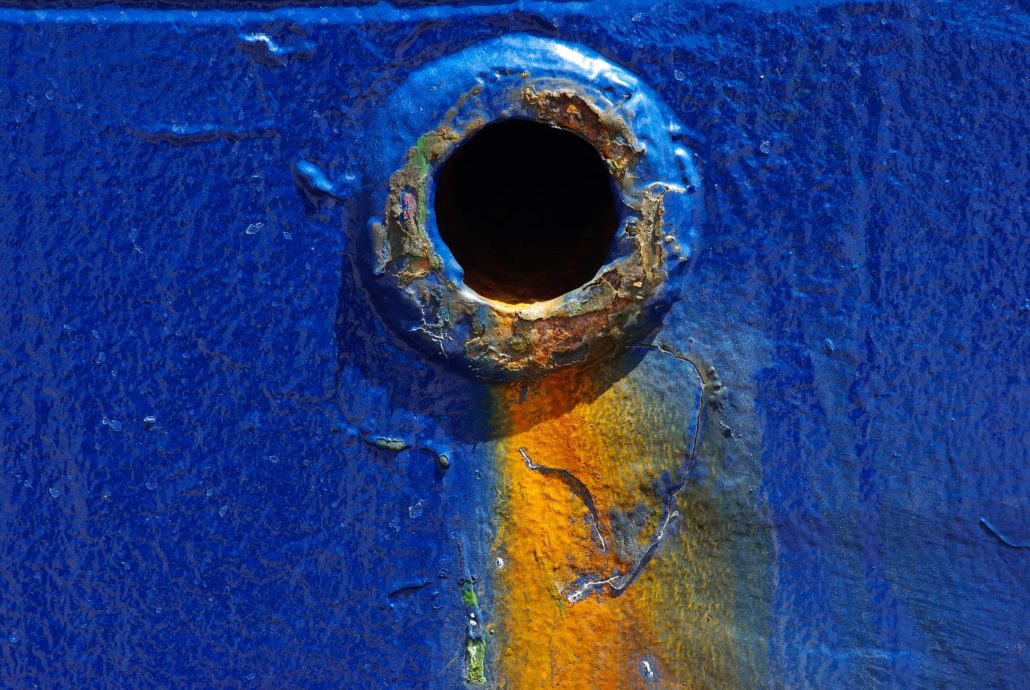 How Effective Is a Roof Scupper
A roof scupper is very valuable to a flat roof drainage system and works in conjunction with your downspouts. Also, a roof scupper gives you a chance to have proper drainage on your flat roof. As long as the scupper is clear of debris, the water will drain nicely. Roof scuppers are vital pieces of a flat roof drainage system. It is important to check them for proper drainage regularly. If you live up north, you will want to make sure you get the snow off the roof and the roof scuppers are kept clear of ice. If not, the water will back up onto the roof and into the home.
Various Types Of Roof Scuppers
There are a few types of roof scuppers and they come in different shapes. The most standard roof scupper is a rectangular-shaped box. Here is a list of ones we found on Amazon (Note: We have not tested these products).
Open Scupper–three sided scupper with an opening at the top
Through Wall Scupper-usually a rectangular hole in the wall, connecting to a downspout
Round Scupper or Decorative-found in the sidewall of a building, allowing water to run off through a piping system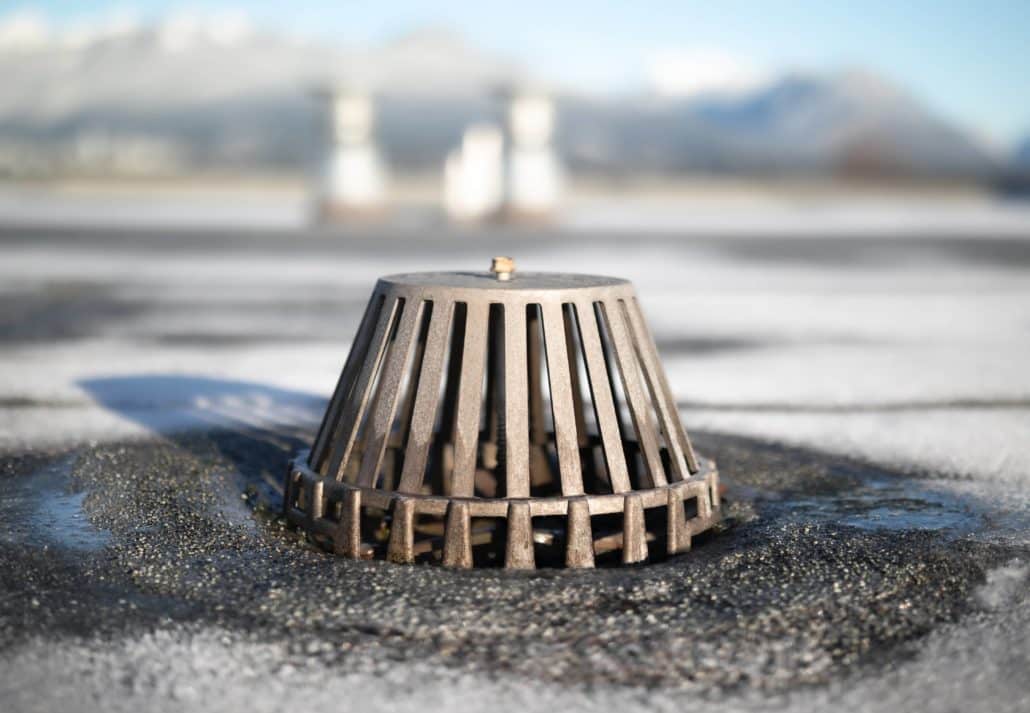 The Difference Between A Roof Scupper and A Drain
You will be surprised at the difference between a roof scupper and a roof drain. One would assume that they are very similar items in your roof drainage system.
A roof scupper is a part of your roof drainage system that allows water to run off the roof through a metal edge, parapet wall, or through the flat roof into the downspout. This will prevent the water from running into the interior of the building as it puddles up on the roof.
Roof drains are assemblies where water runoff transfers through the roof drain and into piping that runs out to the exterior of the building. Roof drains can be installed in the middle of the roof and connected to piping that will run through the attic and out to the sidewall of the building exterior.
Cost Of a Roof Scupper
A basic roof scupper can run you around $100-$150. However, there are additional materials you need to make the installation successful: Caulk to seal the joints and the potential for welding of the scupper to the downspouts of your gutter system.
Since there are so many moving parts to installing a roof scupper, it is best to consult a licensed roofing specialist. There are local roofing codes for each state and you will want to make sure you follow those roofing codes. These are the codes for Chicago and these are for DuPage County.
Installation of a roofing scupper will likely run you between $400-$800, depending on the time and materials needed for the job.
Let's take a look at how to install a flat roof scupper drain.
Other Recommended Maintenance
Flat roofs can puddle after heavy rain. It is important to have the proper drainage system so that this doesn't occur. Installing a roof scupper will allow for proper drainage off of your flat roof. However, if the drainage system backs up, you could end up with roof damage. Check the roof for clogged drainage and puddles.
Check the pipes on the roof and make sure the vent is clog-free, along with no birds or rodents making nests. Additionally, check to make sure are no humans blocking the vent or corrosion of the pipe.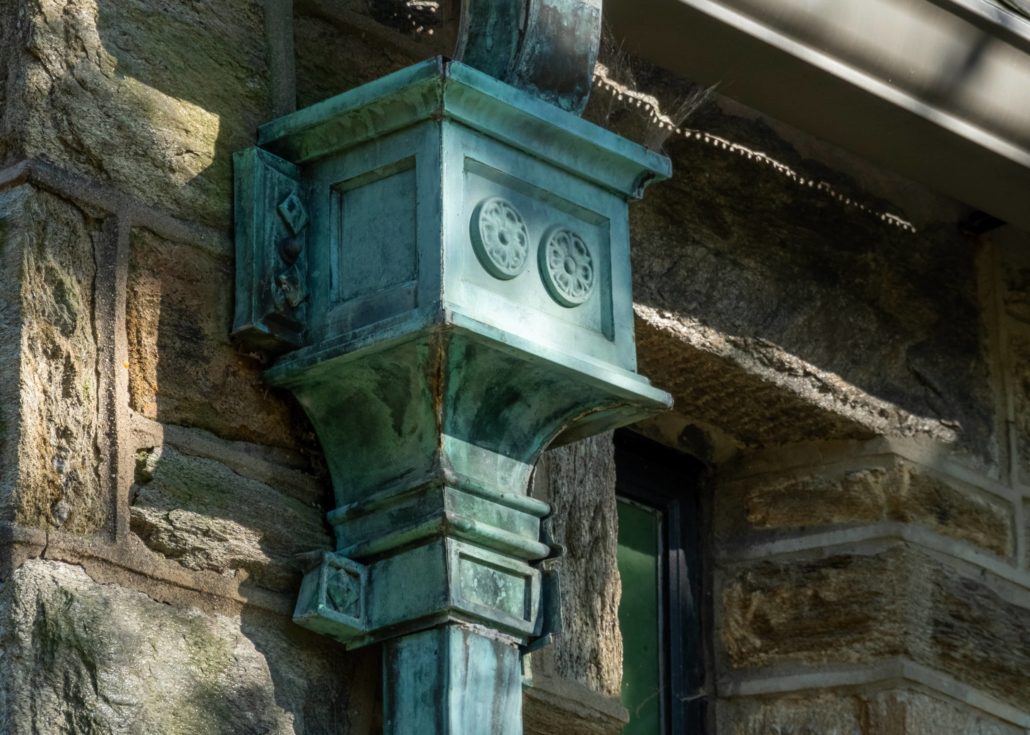 When Do I Call A Professional
When it comes to roofing, you will want to consult a licensed roofing contractor. Getting up on a flat roof to install a roof scupper could prove to be more challenging than you think. In addition, there are various building and roofing codes for your state and you will want to ensure that those codes are followed. So, for the safety of you and the home, you will want to consult a licensed roofing contractor.
Conclusion
In many cases, it is easy to identify the need to repair a leaking flat roof. In this case, the installation of a roof scupper would be ideal. Additionally, making sure that the drainage system connects properly will ensure that no leaks will occur on your flat roof.
It is also highly recommended that you consult a licensed roofing contractor to conduct any repairs or new installations needed on your flat roof drainage system. This will save you time and money, as you might not know the state roofing code and more damage could be done.
Lastly, they will be able to assess all of the potential damages and provide a great estimate as to the cost of repairs. Home Inspection Geeks can take a look at your roofing needs when we come out for a home inspection in the Cook, Lake, and DuPage Counties, IL.