Do Gutters With Gutter Guards Need To Be Cleaned
Spring cleaning can be a very challenging situation. Consider the long list of items that need to be handled once the weather turns nice again. Cleaning your roof and the materials attached to your roof are definite tasks on the list. This is not only the shingles on the roof but also the soffit areas of the roof overhang and the gutters. If you have gutters on your home, then it is likely that over time you have invested in a product called gutter guards. Keep in mind that this product is meant to keep your gutters clear of any debris over the year. Do gutters with gutter guards need to be cleaned? Gutter guards should be cleaned and the gutters rinsed out.
Let's take a look below at the advantages and disadvantages of the gutter guard system.
What Are Gutter Guards
Gutter guards are typically a type of metal mesh-style material that gets attached to the gutters. The object of the gutter guards is to keep the larger debris from entering your gutter system. This is a good idea. Leaves, twigs, pine needles, and other large items are kept out of the gutter. The expectation is that you can blow the debris off or let the wind do it for you, however, this isn't always the case. In fact, it is recommended that no matter what type of gutter guard you have installed, you clean them twice a year. Gutters can still collect fine particles and dirt which can cause a backup of rainwater. If the rainwater backs up in the gutters you can have bigger issues, like flooding, house damage, or even mosquito outbreaks.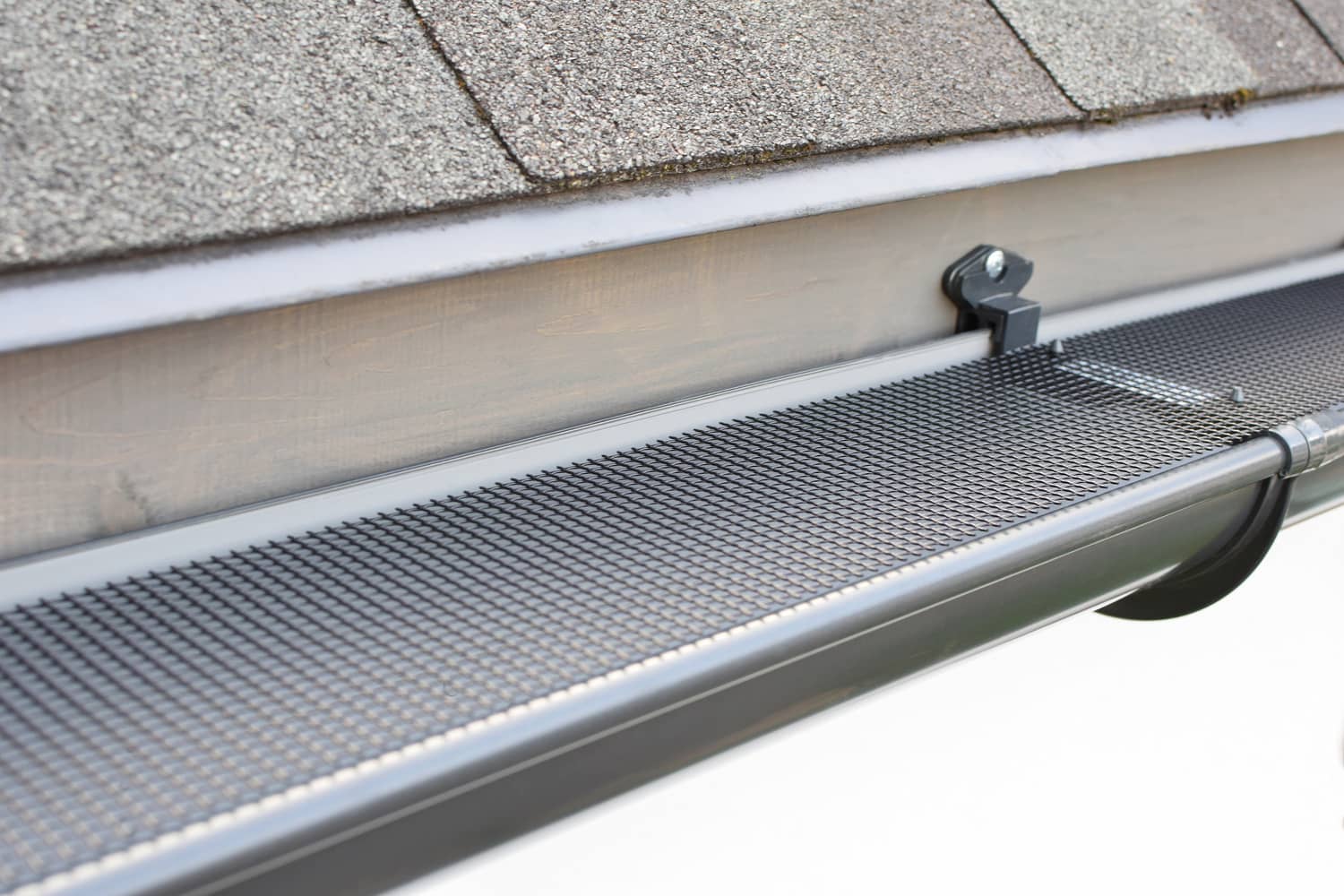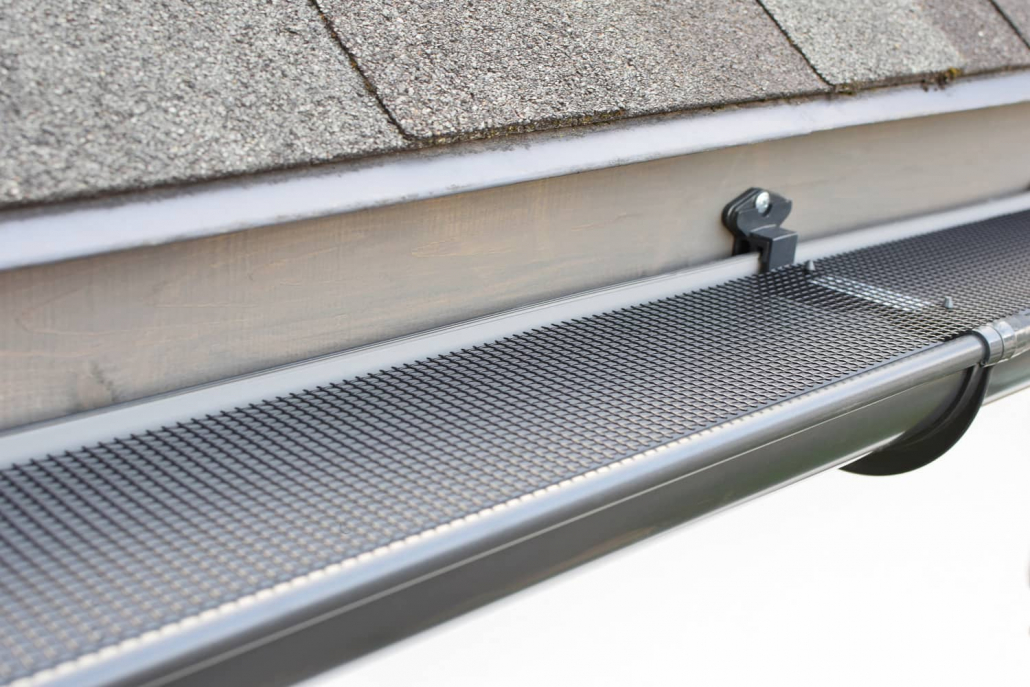 Advantages Of Gutter Guards
The advantages of installing gutter guards are quite obvious to the homeowner. Let's take a look below:
Maintenance – installing gutter guards reduces the amount of maintenance need and are keeping your gutters free from clogging. You won't eliminate your maintenance needs 100%, but you will substantially reduce those needs.
Property damage – gutter guards reduce the risk of damage to your home because they allow water to flow more easily through the gutter system. Water does not pool up by being backed up due to a clog.
Safety – gutter guards are easier to clean and safer. You only need a long brush to sweep off the tops of the gutter guards. In fact, only twice a year would you need to use a ladder to pressure wash the gutter guards and gutters.
Home value – believe it or not, your home value can increase. If the gutter guards are installed properly by a professional installer, you can add gutter guards to a list of bonus items for any potential buyers.
Disadvantages Of Gutter Guards
The disadvantages of a gutter guard system is also quite obvious to the homeowner. Let's take a look below:
Maintenance – although the big stuff is easily removed from your gutter guard system, debris and dirt can still get into the gutter and clog it up. Keep in mind that the gutters still require cleaning during the year.
Aesthetics – if the gutters are not in color coordination of the home, they can often be an eye-sore. Not every homeowner enjoys the look of gutters and downspouts taking over the sides and corners of their home. However, if gutter guards are installed correctly and the color matches the gutter system and home, then you're going to increase the curb appeal.
Cleaning challenge – by installing gutter guards you now take away instant access to the gutters. Even though you are happy to have the gutters capped off. Keeping the big stuff out of the gutters is good, but allowing the small stuff in is bad. Over time, you will need to clean the gutters or hire a professional gutter cleaning service.
Warranty – keep in mind that installing gutter guards could actually void your roof warranty. If you have chosen the wrong type of gutter guard, your roof installation will be void of warranty.
What Are The Tools Needed
Every project requires some kind of tool, equipment, or materials. Cleaning gutter guards is no different. Here is a recommended list of tools and equipment needed to make your job easier.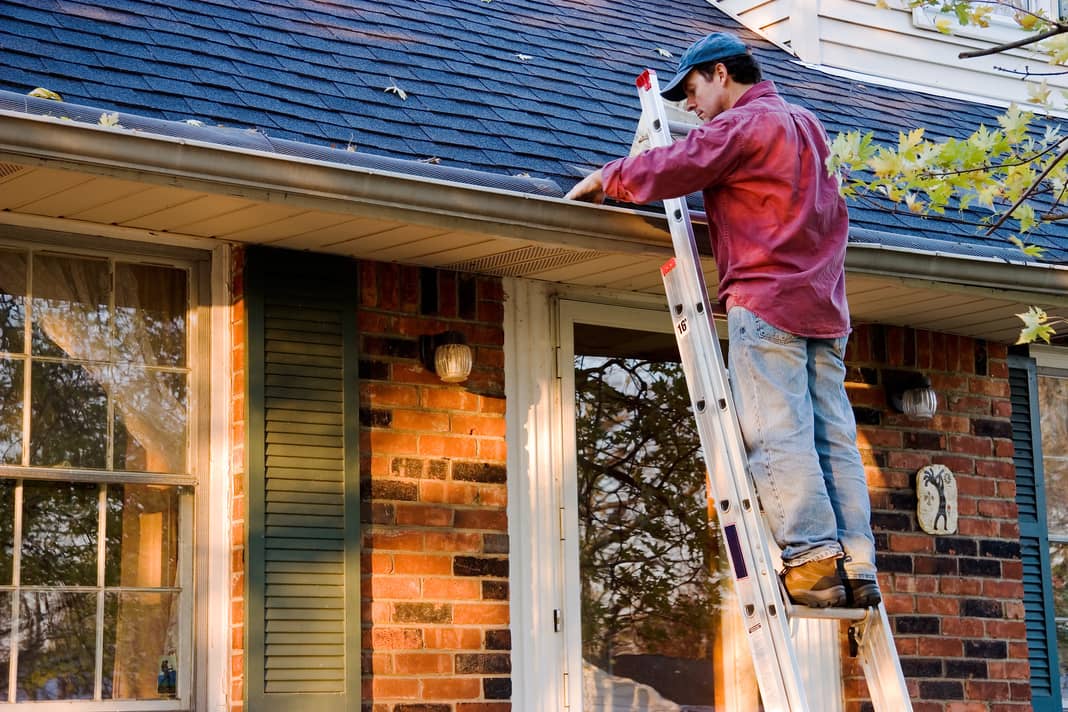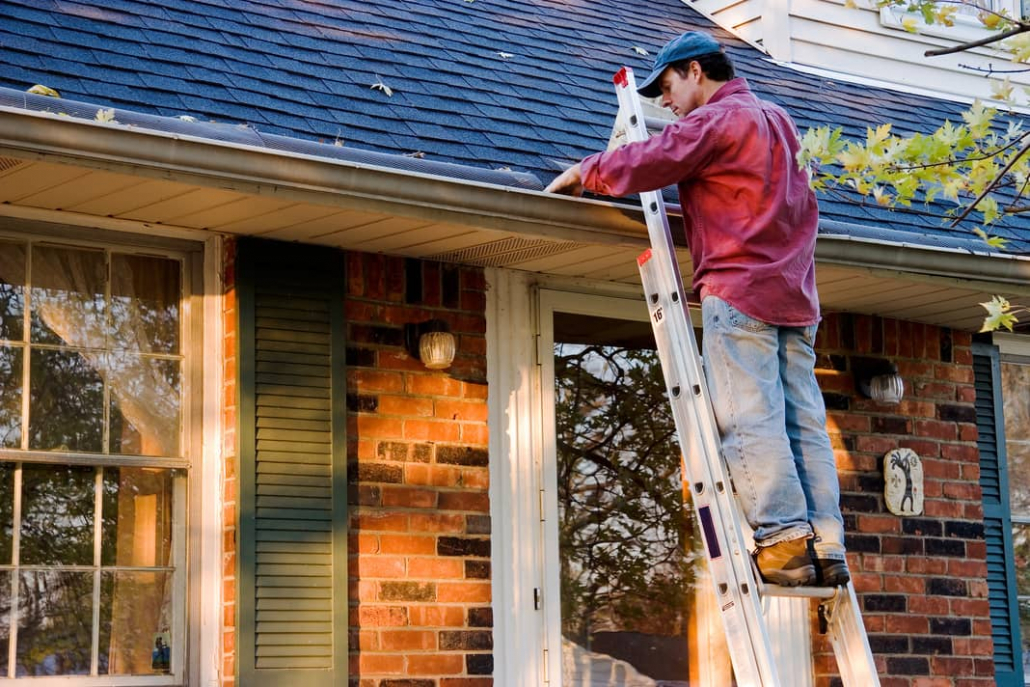 What Are My Maintenance Needs
The step-by-step process for taking care of your gutters is as follows. Keep in mind that everyone's approach can be different.
Place your ladder in a safe location where you have a sturdy base. Always count on someone to assist you at the home so the ladder stays safe. Make sure to secure the ladder.
Prepare your safety by putting on your goggles, gloves, and old clothing. This protects you from dirt, pests/insects, and any other surprises that you might find while up cleaning the gutters and gutter guards.
Take your bucket and climb the ladder. You can place the bucket on the roof and use it to drop your debris in as you clean.
Once the debris is placed in your bucket, you can switch over to your garden hose. Use your garden hose to pressure clean the tops of the gutter guards. High water pressure can rinse through the gutters themselves after you have safely removed the gutter guards. Even though some gutter guards are permanently attached, you can remove the inserts and gain access to the gutter.
If you have removed the gutter covers to clean the insides of the gutter track, go ahead and re-attach them once you have pressure cleaned with the garden hose.
Make sure that the downspouts are free and clear and collect all debris. You wouldn't want to go through all of this work only to clog up your downspouts.
How Much Does It Cost
Believe it or not, you will need to clean your gutter guards and gutters even if they are protected. Keep in mind that anything exposed to the elements outside should expect a cleaning. The national average for gutter cleaning, which can include gutter guards is $150 to $300. In most cases, the professional gutter cleaning company will charge per linear foot. That cost can range from $.50 to $1.50.
Other Recommended Maintenance
Now that you know about cleaning your gutters even with gutter guards, you can decide if they are a waste of money or a great investment. This information can further enhance your decision to purchase gutter guards. Do some more research to make sure that the pros and cons line up with your needs at the home.
Next, understanding what is involved with your gutter system is important. Just knowing when and how to clean your gutters might not be the only need. There are a few working parts that are involved with your gutter system. Understand what they are and how they work so that you don't end up with greater repair needs. For example, knowing how far your downspouts should extend away from your home is key. You will want to keep the water flowing as far away from the home as possible. This protects your foundation and landscaping.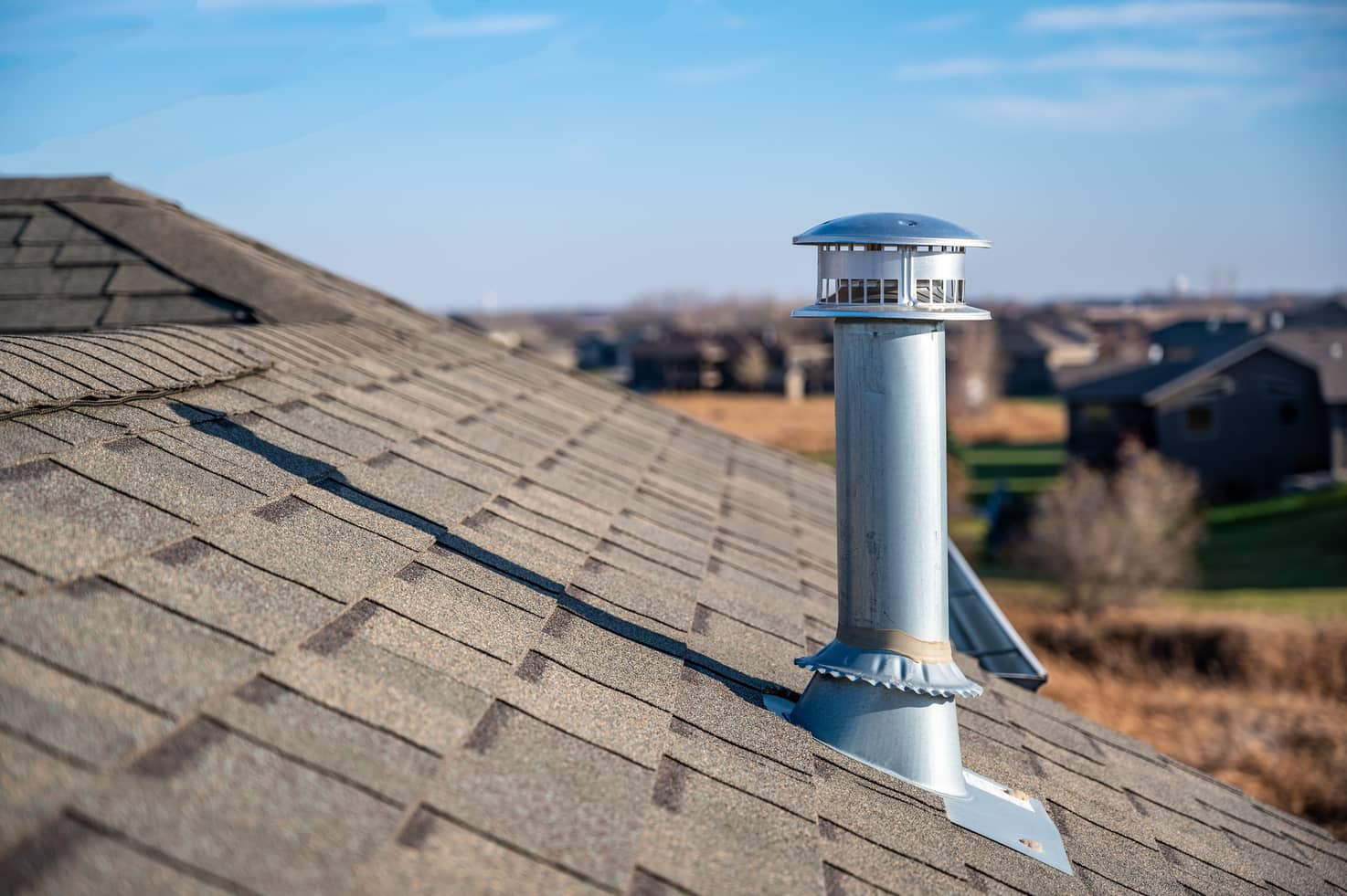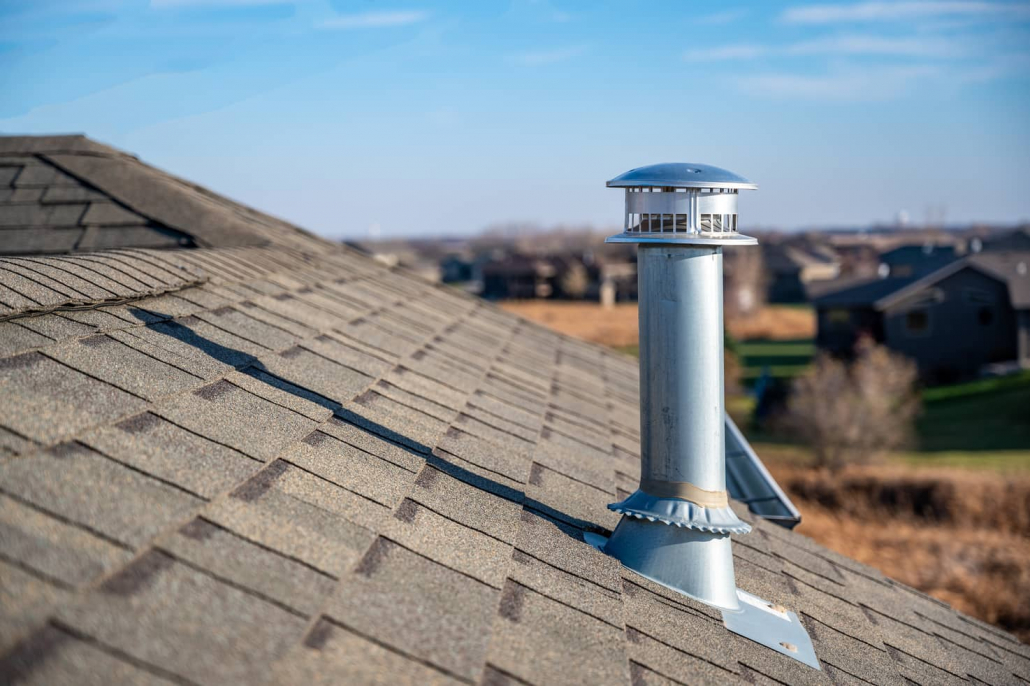 Lastly, getting to know your entire home and what the parts and pieces do is important. While you are on the roof cleaning your gutters or even leaning on a ladder up against the gutter system, you will want to know what everything does. Your roof will have many vents and pipes coming out of it. Wouldn't you like to know what they all do? While you are cleaning your gutters, you can get up on the roof and clean the roof vents to make sure that they are free of debris. Keeping them free from clogging is important.
When Do I Call A Professional
This is a great time to reach out to a gutter cleaning service. Having to concern yourself with climbing a ladder just to clean your gutter guards or even remove debris from your gutters can be a challenge. Getting your gutter guards and gutters cleaned out twice a year is a great idea. Having the tools in hand to get this project done is not always an option. Reach out to your local home inspection team before getting your gutter guards and gutters cleaned.
The home inspection can tell you if water from the gutters has caused any damage to the home. You wouldn't want to waste time and money getting the gutter guards and gutters cleaned if you have bigger issues. Additionally, your home inspection team can recommend a reputable gutter cleaning service if that is the only project needed.
Conclusion
Getting to know your gutters and what they need is important for your home's maintenance schedule. Much like remembering the schedule of your ac filter replacements, you need to make gutter cleaning seriously. If you have opted to install gutter guards on your gutter system, make sure that they are being cleaned. Reach out to your local home inspection team to make sure that the gutter guards haven't caused any damage to your roof. In many cases, items that are out of sight are out of mind. If you cannot see the gutters, then homeowners will often forget that cleaning is needed. Your local home inspection team can refer a reputable gutter cleaning service and ensure there is no further roof damage. Call on Home Inspection Geeks for a roof inspection and gutter check when we come out for a home inspection Cook, Lake, and DuPage Counties, IL