How Much Does It Cost to Waterproof a Basement
Having a basement in a home is really nice. The extra storage space is great, or if you finish the basement there is another place for people to gather or to have guests to entertain. However, if your basement is not waterproof, then you risk issues of water leaking in and mold growing. Waterproofing the basement is something to think about. How much does it cost to waterproof a basement? It ranges in price from $1000 to $6000 and more. It depends on the size of the basement, age of the home, and the foundation type to name a few.
Let's take a look at why you should know how much it cost to waterproof a basement, reasons to do this, results, factors that affect this, cost to waterproof a home, and when to call a professional.
Why You Should Know How Much It Cost to Waterproof a Basement
Any time you are having improvements made to your home, you need to know how much the cost will be. This is because you need to budget for it. For some people, budgeting is easy and the money is readily available. For others, it may take moving some things around or saving the money for the work to be done. When we have an idea of how much something will cost, it will help us determine if we think we can afford it, do we need it, and how long we need to save the money.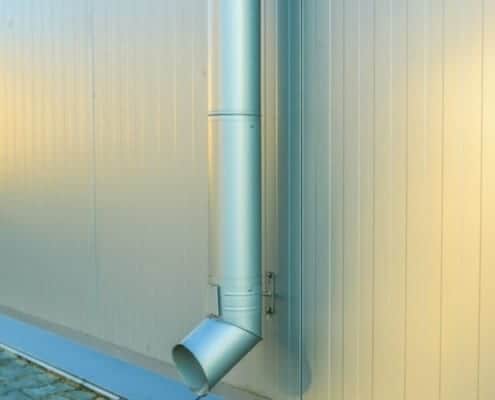 Reasons to Waterproof a Basement
If you are having some of the issues below, you will want to think about waterproofing your basement.
Issues such as:
Missing Downspouts or Gutters
It is important to have downspouts and gutters on your house so the water diverts away from the home. Unfortunately, when you don't have these, you risk water pooling near the basement window or foundation. This can then seep into the home. If possible, steer the downspouts 4-6 feet away from the home and 6 feet is best.
Negative Grading in the Yard
Negative grading can also be a factor. This is when the yard slopes towards the home. Unfortunately, then water enters the home and through the basement. Instead of digging up the yard, you can put in plants and shrubbery that will help keep the water away. Also, you may need to think about a drainage system in the yard if there are issues with the runoff.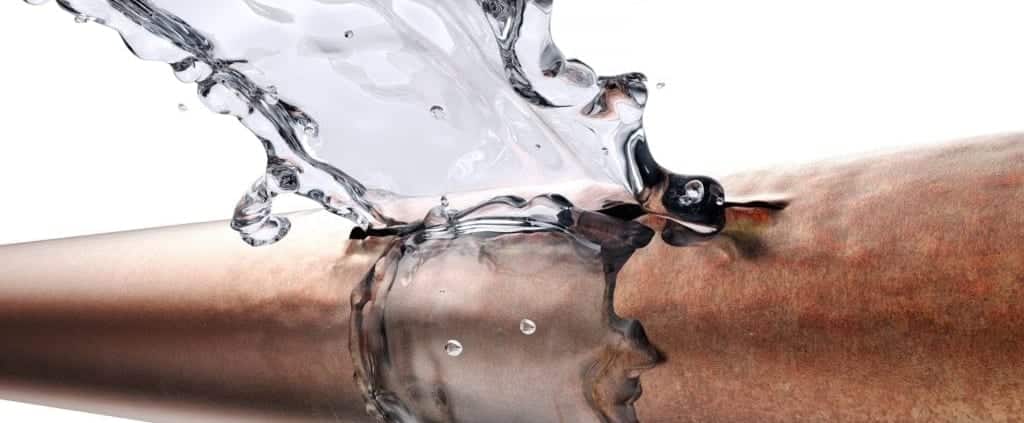 Water Pipes That Leak
Take a look at the water pipes and see if these are the culprit. If they are leaking, this could be what is causing the moisture in your basement. If your home was built between 1978-1995, you may have polybutylene pipes. These are seen in the walls in the basements and also across the ceiling in unfinished basements.
Do you have pex plumbing? This closely resembles polybutylene but is a good material for piping. However, rodents do like it as well, and cause them to spring a leak. It is important to find out what type of plumbing you have and consult a professional to take a look. Even if you have copper pipes or another material, anything can burst and spring a leak. It is always best to have a professional check it out.
To find a water leak in the walls, hire a professional who uses a thermal imaging scanner. This will show thermal anomalies and help the inspector figure out where the moisture is coming from.
Groundwater Sits in the Basement
If you have groundwater in the home and need a way for it to get out, installing a french drain may be necessary. Sump pumps collect the groundwater and pump it away from the home. However, if it is an existing house, then a french drain is expensive to add.
Window Leaks When it Rains
When it rains, you may notice that the window is leaking. This is a perfect time to find out if there is a sealing or caulking issue. You may also notice that there may be missing flashing as well as clogged gutters. Flashing is usually installed near the chimney, vents, and skylights. If it is missing, then water will get into the home through any place that it can.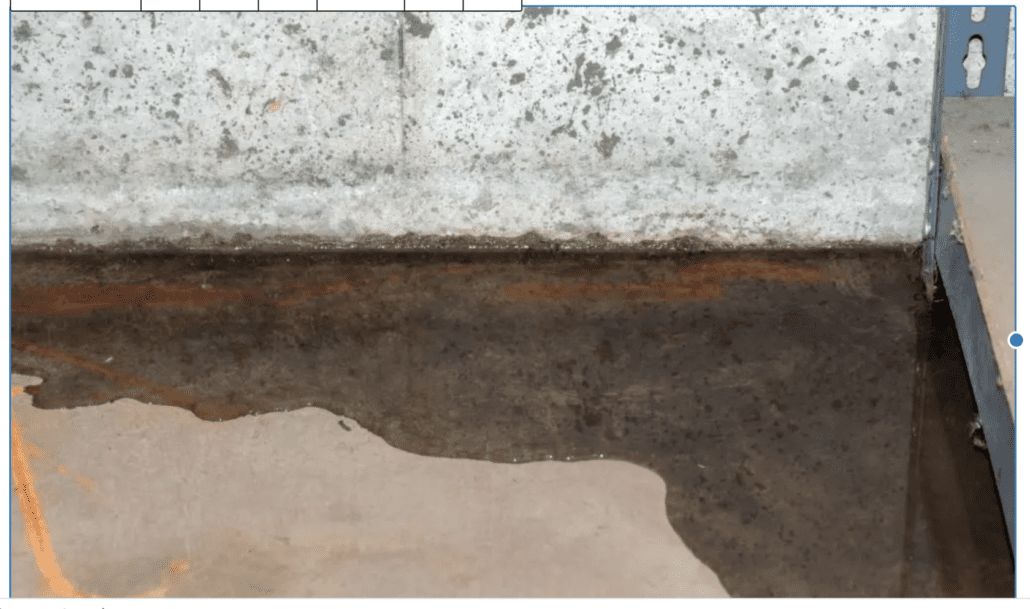 Results of Water in the Basement
Mold
Mold will form in the basement and cause health and structural issues. There are various ways to clean the mold in the basement and you will need to use an N95 mask, protective eyewear, protective clothing, and gloves. You will be stopping the source of the mold, cleaning the area, and drying the surfaces.
You may even find mold on the concrete in the basement because the mold spores will land on it and spread.
Rotting Wood
There will be rotting wood in the basement from the water. Just like with cleaning it above, you will need to wear protective gear to take care of any mold or mildew issues. Contacting a professional will be a good idea to see if anything structural was affected.
Damaged Walls and Floors
Walls and floors in the basement will be damaged from any water that comes in. You will need to contact a professional to survey the damage and find out what can be saved and what needs to be fixed.
Three Factors That Will Affect the Cost to Waterproof a Basement
Size of the Basement
Professionals usually calculate the cost for drainage by linear footage. If the previous owner didn't waterproof the basement, then you probably have water in there and will need to calculate tearing down drywall and putting in new flooring as well. This will almost be like a demolition and you will need an estimate.
Age of the Home Determines Cost to Waterproof a Basement
A home built after the 1960's will probably have footing that will allow water to drain into it. It usually costs $50-60 per linear foot. Homes built before the 1960s will have a fast track drainage that needs to be installed and range from $70-80 per linear foot.
Foundation Type
The concrete block will allow water to seep in and the hollow cavities will become full. You or a professional can drill weep-holes in the lowest block to allow drainage.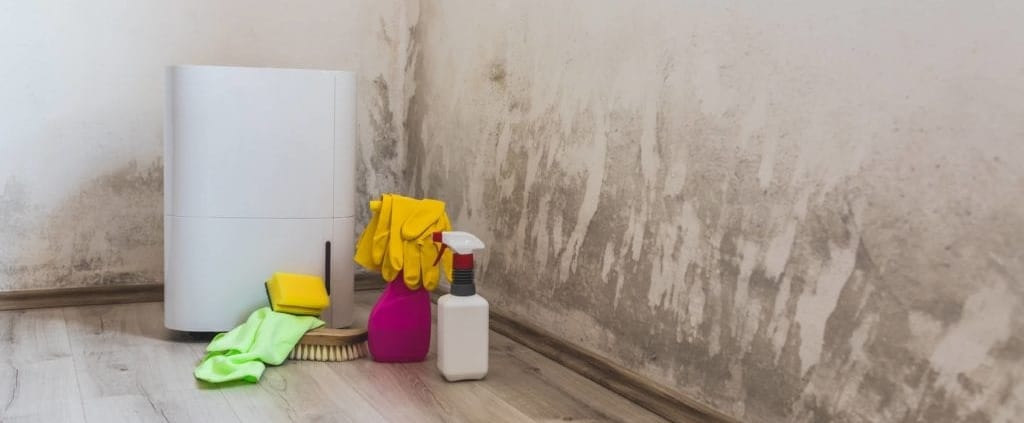 Cost to Waterproof a Basement
Companies will charge $1000-$6,000 and up to waterproof a basement. Some of that charge will also be on repairs and additions to the home as outlined below as well as it will vary depending on the factors mentioned above.
Dehumidifier
For a minor issue and small space, you can use a dehumidifier. This can be for moisture that occurs when drying laundry in the home. However, it won't work for a larger area.
Cost: A dehumidifier can cost about $150 or more for a small space. For a large area, over $2000 is possible to pay for one. Consult a professional before you spend the money to see if it will help.
Waterproofing Products
Did you know that there are waterproofing products such as paint, sealants, and others that will stop moisture in the walls? They may work in small places but may not last as long as they should.
Cost: About $20 – $200 per can of paint and then add in labor charges.
Install Downspouts or Gutters
As mentioned above in the issues section, missing downspouts or gutters from the home can cause moisture in the basement. Also, if you already have gutters, maybe you only need repairs (or to clean them out) and that is a lot cheaper.
Cost: Downspouts and gutters can cost between $500-$1400 or more depending on the size of the house.
Weep Holes in Windows
Make sure that the windows have a good well drain or weep hole. If it doesn't, the water comes in and sits on the windowsill, and causes wood rot. If your windows don't have a weep hole, it means they are older and need replacing.
Cost: Replacing a window can cost $100 and up depending on size and style.
Grading in the Yard
The other option is to find different landscaping that can help keep the water away from the home and also from pooling like various types of vegetation, gravel, swale, pavers, and a rain barrel.
Cost: Leveling out the land can cost about $1000-$3000, however, adding vegetation, gravel, swale or a rain barrel will be cheaper. Pavers would be a nice addition for aesthetics as well.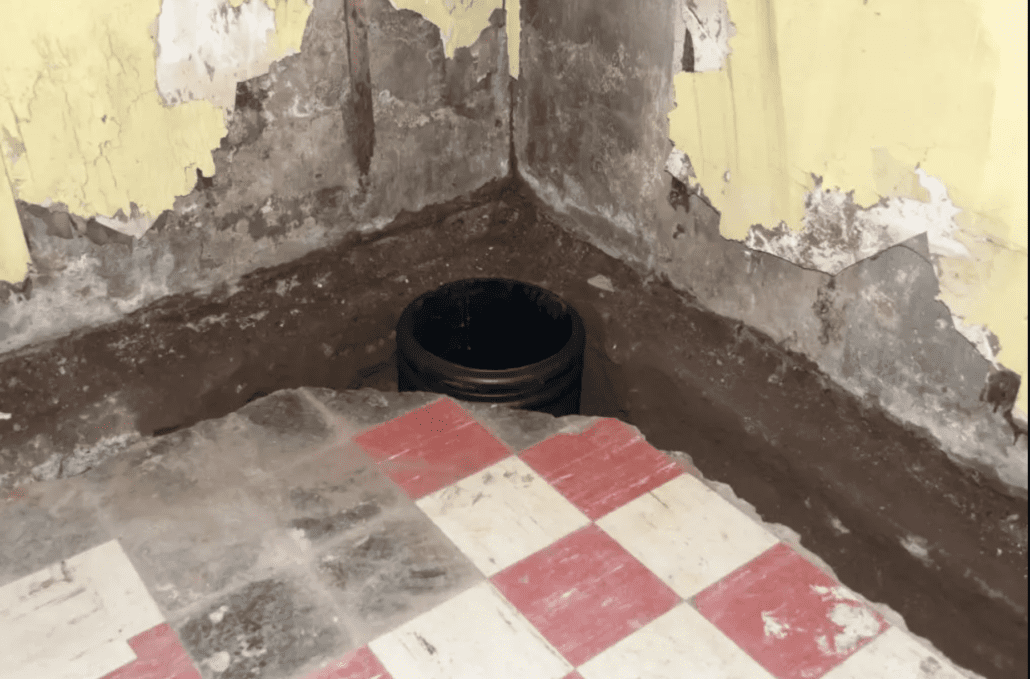 Install a French Drain
This is expensive to add to a pre-existing home because it requires using a jackhammer to break up the concrete. However, if you are building a home, it may add about $1500 to the cost of the foundation so it is better to do it at that time.
Cost: A french drain can cost $7,000 to install on a pre-existing home.
Exterior Weeping Tiles
These are outside of the home and are plastic pipes that collect the water before it reaches the wall.
Cost: $100 per foot for the pipe, gravel, and exterior membrane.
Sump Pump (outside of the state of Florida)
In homes that have a basement, a sump pump is very effective for getting the groundwater out. It removes the water that collects in a water collecting basin and sends it out to the yard. If this combines with a subfloor pressure relief system, then it is even more effective. This channels the water to multiple sump pumps.
Cost: A sump pump costs between $500 and $1100 depending on how many pumps are needed in the home.
Crack in Foundation
If you think there may be a crack in the foundation, contact a professional to check it out. There are some that you can fix and some that will require a professional to fix. Additionally, there are various reasons why these happen so a professional can help with the diagnosis.
Cost: Between $500-1000 depending on the size of the crack
Missing Concrete Vapor Barrier
What if the concrete vapor barrier is missing? Unfortunately, this will be an expensive repair. There are some people who will tear up the flooring and add an epoxy vapor barrier to the concrete, called CrownCote. On the other hand, others may cut out the floors, install a moisture barrier, and then re-pour the floors. This of course requires the involvement of a professional.
When to Call a Professional
Call a professional to help you with a plan for waterproofing the home. When we buy a home, we assume the previous owner put things in place to prevent issues such as water in the basement. Unfortunately, it doesn't always work that way and we are left holding the bill. This is also why a home inspection before the purchase of a home is important.
Conclusion
Waterproofing a basement can be an arduous task and time-consuming. Patience will be needed as the best solution for the home is explored. Not sure where to start or what you need to do? Home Inspection Geeks will inspect your basement during your home inspection in Chicago, IL., and surrounding areas.